Coronavirus COVID-19 Management at the Park
The team here at Gawler Gateway Tourist Park wish to reassure you that we are still open and ready to welcome guests!
We are monitoring the situation constantly and under recommendations from SA Health, we as a business have implemented a number of additional processes and policies to ensure that the risk of contamination is minimised as much as possible to protect our guests and employees.
Hygiene and cleanliness is our top priority across every part of our property: reception, cabins, amenities, facilities and all staff.
All of our staff will be briefed daily on management practices as the situation evolves to ensure the safety of all during this time. We're taking every measure to make sure your holiday or short break is low in risk (with your help).
If anyone staying with us shows any flu like symptoms, we ask that you notify us (via phone) and seek medical advice immediately.
OUR EXTRA EFFORTS
All amenities and park facilities are cleaned twice daily with extra disinfectant washes in between
All cabins are thoroughly cleaned after guests check out
Additonal surface cleans undertaken of all communal areas
(e.g. Bathrooms and Camp Kitchen)
Debit/Credit Card Transactions preferred (tap and paywave)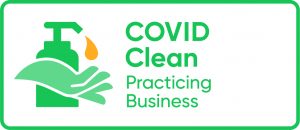 ADVICE TO TRAVELLERS
PREVENTION & HYGIENE
Wash your hands often
Do not touch your face
Clean personal surfaces
Cover your cough and sneeze with your inner elbow
Avoid crowds/groups
Practice social isolation and distancing
Avoid touching common surfaces (door knobs, hand rails)
KNOW THE SIGNS
Fever
Cough
Sore Throat
Shortness of breath
IF YOU HAVE DEVELOPED ANY OF THESE SYMPTOMS YOU MUST DO THE FOLLOWING:
 Isolate yourself
Call your doctor
List travel & social interaction history
Cover your cough
Wash hands often